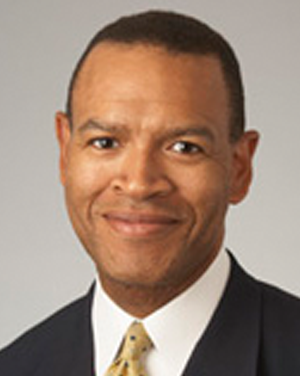 Don Rice
Chief Executive Officer
Rice Financial Products Company
Don Rice founded Rice Financial Products Company in 1993 and serves as its Chief Executive Officer.  Under Mr. Rice's leadership, Rice Financial has provided underwriting services on municipal bond transactions totaling more than $415 billion and has executed derivative transactions with an aggregate notional amount of more than $30 billion.
Mr. Rice's career in the municipal bond business began at BAML, where he focused on applying taxable fixed income interest rate swap concepts to create new products for the municipal markets.  Mr. Rice was a Director in municipal derivatives, new products and variable rate products.  His many accomplishments while at BAML also include a large, complex swap-based refunding of 200 separate municipal loans for the District of Columbia, which was an Institutional Investor Deal of the Year.
After forming Rice Financial in 1993 and securing a foothold in the derivatives market, Mr. Rice dramatically expanded the firm's focus to focus on municipal bond underwriting and taxable fixed income trading.  In 1998, he spearheaded the firm's acquisition of a successful broker/dealer, Apex Securities.  He oversaw the subsequent acquisition of the municipal operations of Pryor, Counts & Co. in 1999.  Under his guidance, the firm moved from being the 32nd ranked municipal bond underwriter in 2006 (full credit to each manager, negotiated issues), to 19th in 2016. Today, Rice Financial employs some of the most experienced sales and trading professionals in the municipal finance industry, averaging 26 years of experience.
In 2009, Mr. Rice created a new subsidiary, Rice Capital Access Program, LLC, to serve the U.S. Department of Education as Designated Bonding Authority for the Historically Black College and University Capital Financing Program.  To date, Rice Capital Access has facilitated $1.3 billion in direct loans for public and private higher education institutions through the Program. While these loans were not publicly offered, the banking and credit analysis services are analogous to those performed by a senior manager on a tax-exempt bond transaction.
As a municipal bond underwriter, Mr. Rice has established a reputation for creative problem solving.  A $114 million bond transaction senior managed by Rice Financial for the Jackson Public School District in Mississippi received the Bond Buyer's Southeast Region Deal of the Year award.  It was the largest school district bond financing ever completed in the state of Mississippi.
Mr. Rice has received significant notice for his work over the years. His transactions have received award recognition from a number of industry specific publications.  He has received substantial notice in general business publications such as Fortune Magazine as well as numerous awards, including Entrepreneur of the Year by FINRA.
Mr. Rice received an MBA with Distinction from Harvard Business School and a bachelor's degree in engineering with honors from Kettering University.  He also holds honorary doctorates from the University of Arkansas and Arkansas Baptist University.  Mr. Rice was appointed by the Governor of New York and confirmed by the State Senate to serve on the Board of Directors for the New York State Thruway Authority, and its subsidiary, the New York State Canal Corporation, where he also serves as Chair of the Audit Committee. In recent years, Mr. Rice served on the Board of Directors for Kettering University, New York City's United Neighborhood Houses, New York City's Administration for Children Services Office of Head Start, which oversees the Head Start program for 20,000 children.